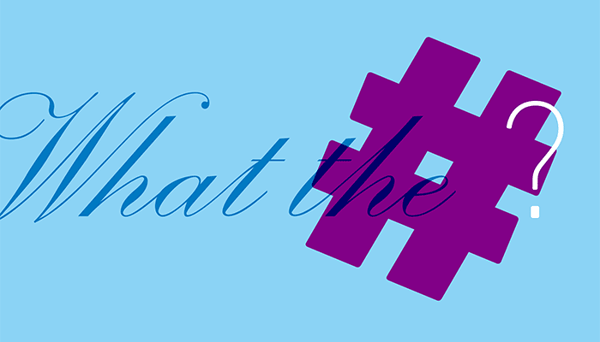 Five marketing all-stars are teaming up to give your brand the edge
We're excited to introduce our Green Street partners. This group of five talented professionals combine their unique strengths to achieve one goal: helping clients maximize their brand presence. Individually, we have experience developing and implementing strategic plans for brands, products and services focusing on transportation, and also with experience in a wide range of industries, including consumer products, entertainment, food, B-to-B and non-profit. As a small, smart agency, Green Street gives clients unmatched access to this collective expertise.
Our proven process leverages your brand's DNA. The market is full of products and services that function pretty well: the key is to instill into the end-users' minds your brand and product differentiation. So we work with our clients to determine and execute a strategy supporting this unique DNA that energizes your brand so it can stand out and thrive.
Julie Lawson
Brand Strategist
With over 18 years of branding and marketing experience, Julie has worked as an independent consultant since 2005. Her specialties include brand development, integrated marketing strategies and process development.
From hard-goods to non-profits to international consumer brands, Julie has an extremely diverse client base. Her broad marketing experience and intuitive ability to ask the right questions let her easily bring solutions to any new market or industry. Some of her clients include Avery Dennison, Bialetti, Turtle Wax, Mrs. Cubbison's Foods, Pasadena Water & Power and RSI Home Products. In addition Julie has been the lead on brand development service grants through Taproot for non-profits like BreatheLA and LA Conservation Corps.
Ms. Lawson received her MBA from Loyola Marymount University and began her marketing career at Pioneer Electronics, Black and Decker, and Bradshaw International.
Toby Muller
Copywriter
Toby Muller served in executive positions at CBS and The Walt Disney Company before becoming an independent writer and creative consultant.
He's developed and written creative communications in all media for leading brands such as Target, PepsiCo, Mattel, Levi's, Avery Dennison, Intel, Kraft and Verizon in addition to working with every major entertainment studio, including Disney, Fox, Warner Brothers and Paramount. His creative work has received an Emmy nomination ("The Time I..." scripts for Disney Channel), several Promax Gold awards and a Graphis Top 100 Gold Award for a Heal the Bay print project.
Mr. Muller has written scripts for Jerry Seinfeld, Betty White, Jane Lynch, Tina Fey, Alec Baldwin, Neal Patrick Harris, Tim Allen and Barbie. He's been a regular contributor to the Los Angeles Times and South Pasadena Review and has been a scriptwriter for series and specials on Lifetime Television and the Fox Family Channel.
Liza Sacilioc
Social Media & PR Strategiest
Liza specializes in PR & social media strategy and blogger programs & outreach. For over 15 years she has worked in the areas of consumer products & services, nonprofit organizations, and arts/entertainment with companies like Bialetti, myShape.com, ebates.com, CarDirect.com, and Casio phones; as well as non-profit organizations and annual festivals such as Shelter Partnership, Front Porch, Marshall B. Ketchum University, Los Angeles Municipal Art Gallery, The Santa Monica Festival and more.
In 2004, Ms. Sacilioc launched Smitten, Southern California's destination women's snowboarding and street wear boutique, based in Pasadena, Calif, where she spearheaded all of Smitten's branding, PR and social media marketing efforts. Since 2000, she has worked as a PR volunteer, PR chairperson and co-chair for MEND, the San Fernando Valley's largest anti-poverty non-profit agency.
Norma Kelly
Public Relations
Norma is a seasoned public relations professional with over 18 years of experience, verbally fluent in Spanish with proven media coverage results and excellent client management skills. She has demonstrated ability in managing programs from conception to completion with expertise in a range of practice areas including: Interactive Entertainment, Corporate, Travel/Hospitality, Consumer Lifestyle, Fashion, Consumer Tech, Performing Arts, Entertainment, Automotive, Non-profit and Real Estate publicity. She is a detailed-oriented leader and team player with the ability to write, execute product launches, make presentations, strategize, manage budgets, multi-task, meet deadlines and solve problems.
Her diverse background and ability to maintain strong media relationships allows her to deliver strategic, comprehensive programming to clients. She specializes in media outreach and has secured coverage in top national print, online and broadcast news outlets.
John Espinoza
Creative Director
John brings over 30 years experience in global marketing to Green Street. Established in 2006, Green Street is a branding consultancy providing global clients innovative communications platforms utilizing state-of-the-art technology. Under John's direction, Green Street has created outstanding advertising for organizations like Agility Global Logistics, Orange County Transit Authority, Pasadena Water & Power, and the Center for Contract Compliance.
John has won numerous advertising awards including a Cannes and Clio, while learning the art of branding at top-ten ad agencies for companies like Hilton, Disney Consumer Products, Air New Zealand, Ford and Nestle. For over 15 years John was a professor at Art Center College of Design, a world-wide recognized art school, as well as serving on the Alumni Board of Directors at Art Center. In addition, John has directed a brand strategy development service grant through the Taproot Foundation for the non-profit Center for Justice.
Yes, that is us.