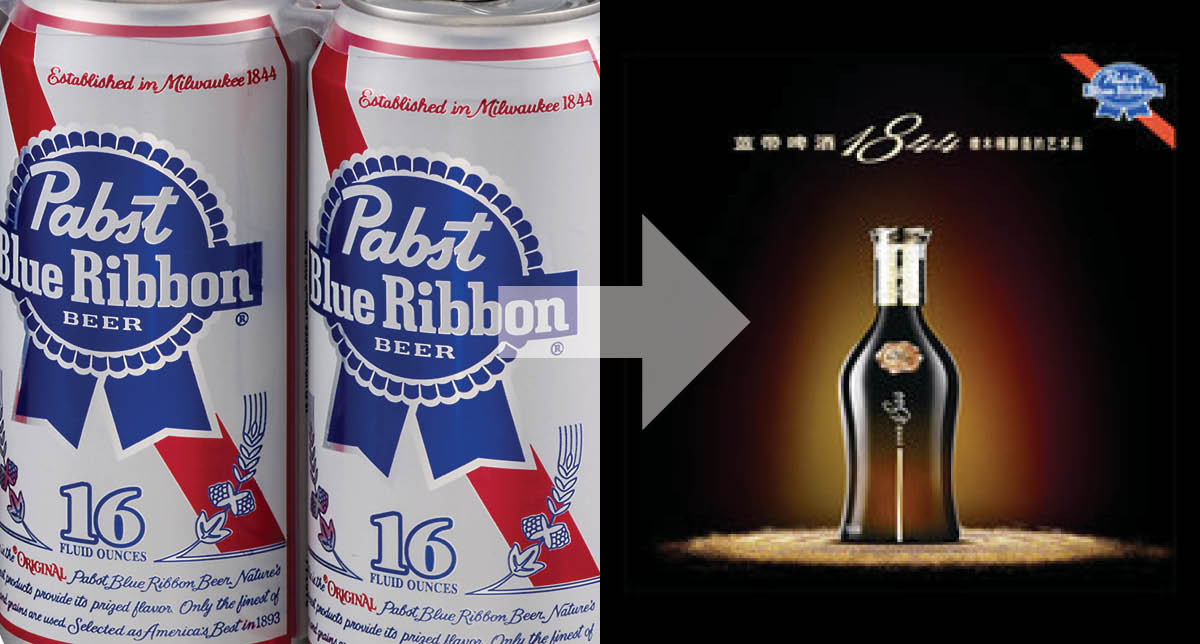 Committing to a business rebrand is like taking on the rebuild of the Lakers or trying to make U.S. soccer great again. Let's face it, it's arduous. It's expensive. And it takes time. But man, oh man, when it's complete your as happy as Stephen Curry sinking a three-pointer for Golden State.



A few cosmetic changes to your corporate identity is not a rebrand. A strategic and successful rebrand requires you to go MUCH deeper and may necessitate new Buyer Persona research or a review of your Buyer's Journey.


So how do you know it's time to get off the bench and take on a rebrand?
Here are five significant signs that should initiate a thoughtful rebrand and keep your company relevant.

1. Merger or Acquisition
Your company has merged with another organization or acquired a company. Congratulations! So ask yourself: Does your existing brand accurately represent both entities? Probably not, right? The last thing you want to do is lead with your company's past identity and not leverage your new-found greatness.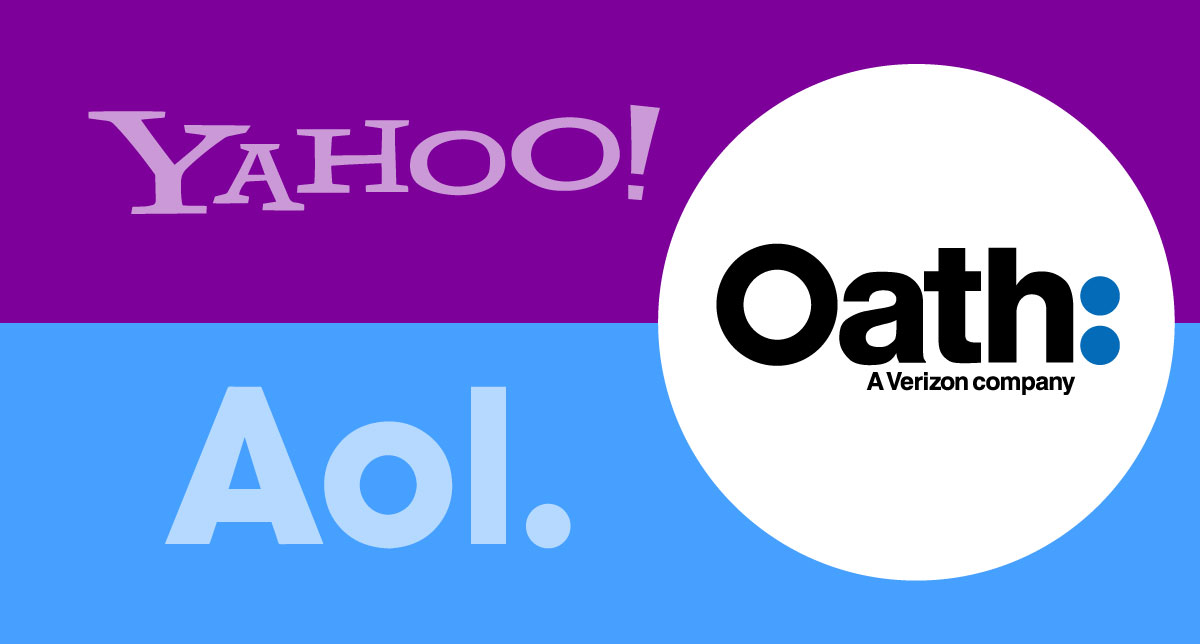 The Yahoo-AOL merger will result in a significant entity with a new name and new identity.
2. Change in Direction
For many of my peers who are, ahem …in their 50s, this scenario may sound familiar. You've invested years at a company, you're eyeing retirement and whistling, and then a new CEO signs on and everything gets the proverbial "reboot." It's all good, as long as you embrace it. Companies that change keep their customers engaged and returning to see what's next. A stale brand with a tired website, passe brand colors or fonts, or dated copy doesn't support growth. Here's a great example from Microsoft's brand identity evolution prior to launching Windows 8.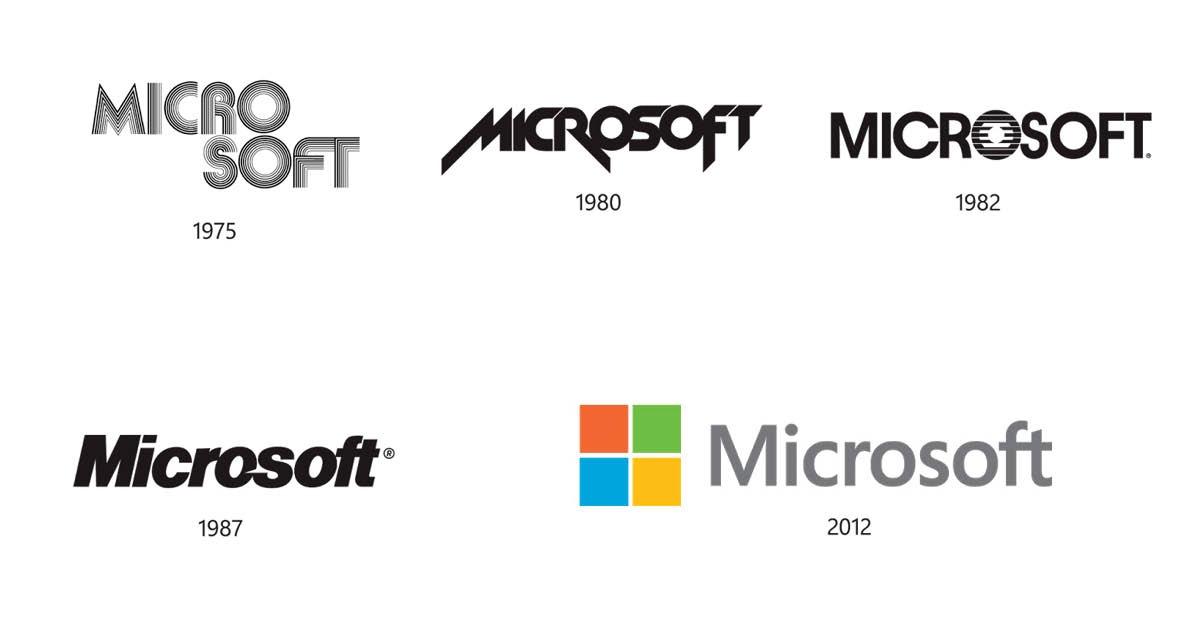 During Steve Ballmer's tenure at Microsoft, in 2012, the company identity was updated in anticipation of the launch of Windows 8.

3. Crowded Competitive Landscape

More players in your market? Great! That forces you to cut thru the "noise" and stand out. Perhaps your brand is an established player in your industry, but most likely it is time to consider an updated identity while referencing your legacy (which is a key competitive advantage).
Cheers to PBR for their successful repositioning of one of my favorite consumer products: beer. Check it out.


PBR rebranded for China as "Blue Ribbon 1844" referencing the year Pabst was founded. It's also different, brewed with German malts and aged in oak whiskey barrels. PBR also sells for $44 a bottle in China. Wow.


4. Losing Leadership Position

We all know business competition is fierce, and you must keep innovating to maintain a dominant industry position. Case in point: UPS vs. FedEx.

In the logistics industry, FedEx is working overtime to bury UPS. A rebrand was essential to regain UPS' competitive dominance in the marketplace. When FedEx introduced overnight deliveries and computer tracking of packages, suddenly UPS was playing catch up. Then UPS rebranded in 2002 with an identity update and incorporated the tagline, "What can brown do for you?" connecting more with their end user and elevating sales.

Ten years later as business became more global, UPS updated its' brand again with the tagline "We (Heart) Logistics." The response was very positive, and net revenues increased significantly.

Now UPS has a new challenger, Amazon. We don't yet know how this will play out, but Amazon is saying Amazon Warehouses, trucks, airplanes and delivery drivers are intended to "supplement" existing shipping providers such as FedEx and UPS. My hunch is UPS will have another challenge to maintain its' leadership position. Stay tuned.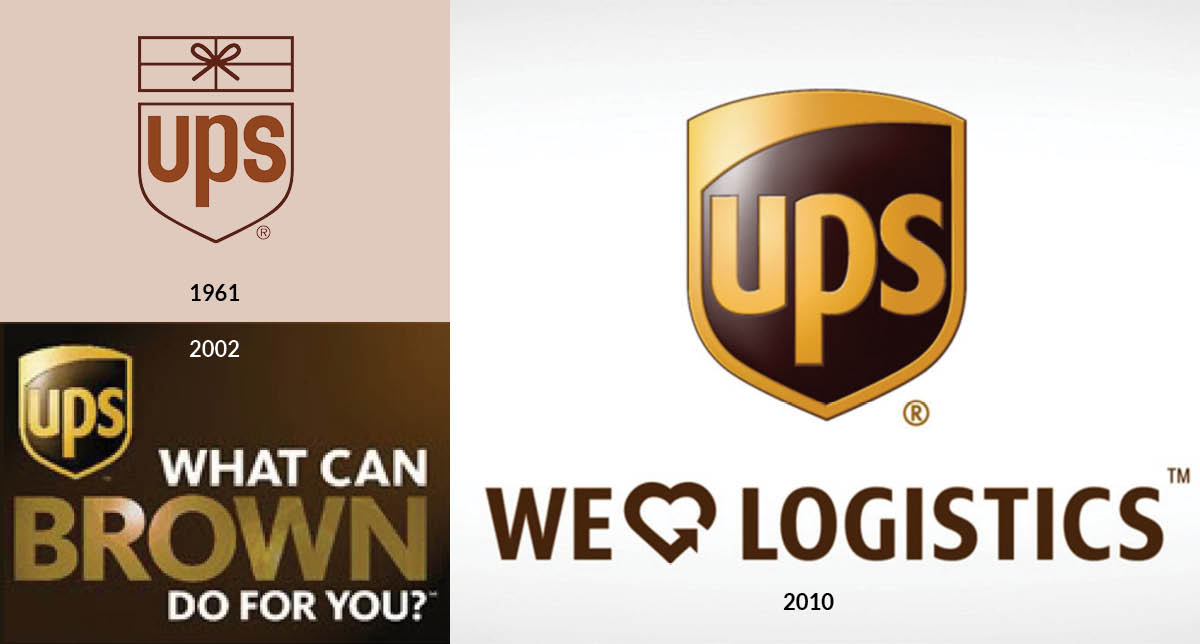 Updating your identity and tagline with relevant and forward-thinking messages tells customers that your continuously evolving.

5. The Disruptor Becomes Disrupted

Technology is disrupting companies and entire industries. For example, PayPal was instrumental in revolutionizing banking, spawning a new industry segment, "FinTech." Now the landscape is changing in FinTech with more mobile banking services and the dawn of block-chain financial transactions. Paypal, the original disrupter now has a challenge with media darling Bitcoin. PayPal's play in their recent re-brand was to communicate their new FinTech features, as well as reference the brand heritage which reinforces consumer trust.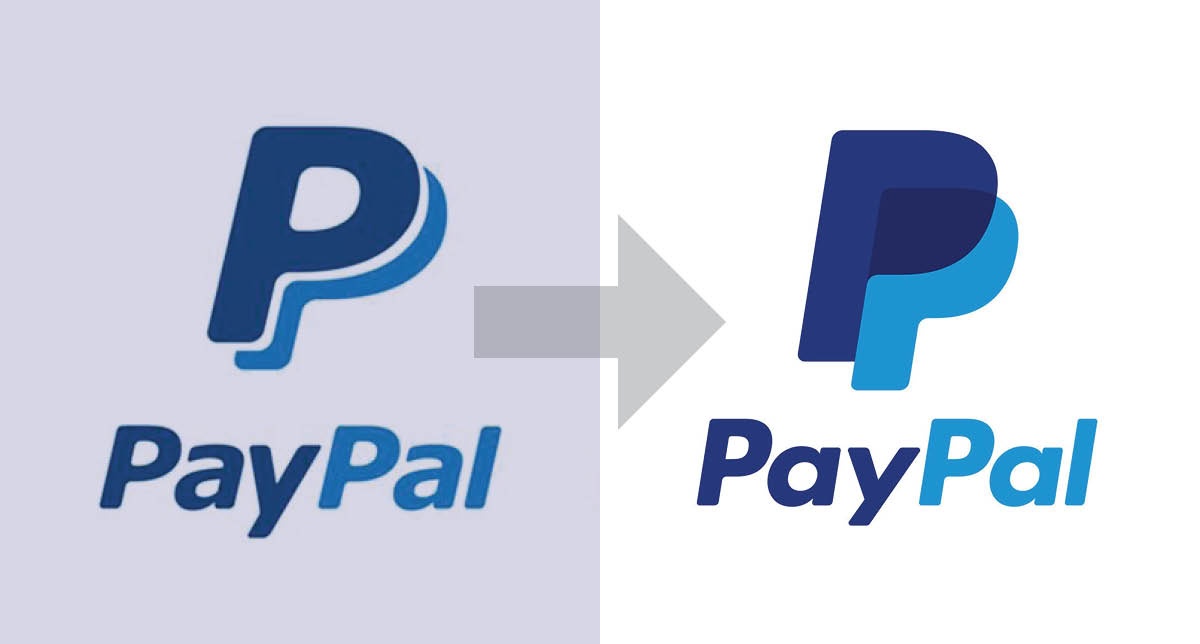 PayPal updated its brand to reflect a new focus on "Mobile" services as it aspires to bring monetary "Power to the People."
Wrap Up

Have you done a deep-dive on reviewing your brand lately? If done strategically it can propel your brand into 2019 stronger than ever. If ignored, it can slowly deteriorate all the hard work you have spent cultivating customers and followers.
Albert Einstein may not have been thinking about branding when he said, "The world as we have created it is a process of our thinking. It cannot be changed without changing our thinking." Apropos don't you think?