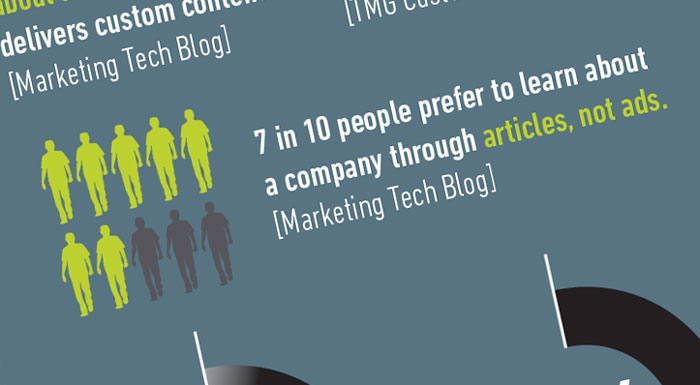 Today's consumers don't have the patience for boring, self-promoting content. Creating and marketing interesting content is crucial to cost-effectively connecting with your target audience.
In fact, research conducted by Kapost found that dollar for dollar, content marketing generates three times more leads that tradition online advertising, such as paid search. You don't have to be a mathematical genius to conclude that developing a content marketing strategy can be a profitable component of your marketing plan.
In a FastCompany article, marketer Don Peppers argued that the key to gaining a competitive advantage is to be trustworthy. Creating valuable content, that you give away free, is a way to earn a prospect's trust. Paradoxically, it's selling by not selling.
Here are some statistics about content marketing that are pretty convincing:


The fact of the matter is that content marketing has become the most efficient and effective way for companies to increase their online presence. Just having a company website is not enough. This is the era of having multiple social media sites to connect with customers on a whole new level.
- Laurie Weber Copywriter